Easy to Assemble Garden Sheds Delivered to Your Door
Buying sheds can often be a big hassle. Going to the hardware store, trying to find a salesperson, lugging the cartons through the store only to find that they won't fit in your car.
Stop. There is a better way.
Buying sheds from Sheds4Less online is a simple point and click process, and you don't even need to be at home when we deliver your garden shed directly to your door. We stock Australia's largest range of garden sheds, over 3,000 different shed variations, so you are sure to find the right shed for your space. And what's more we offer free home delivery Australia wide.
Over 2,000 gable roof shed variations.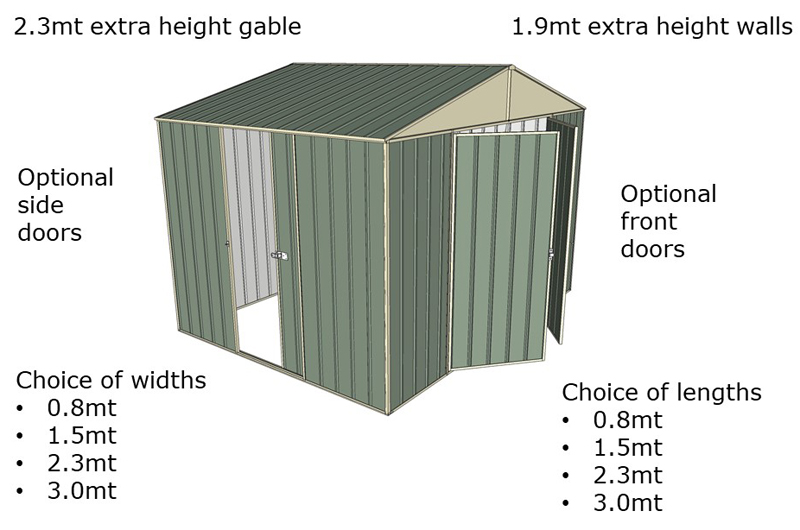 Over 2,000 skillion roof shed variations