Buying garden sheds online is the most convenient way of buying a garden shed.
Buying garden sheds can often be a hassle, going to the hardware store, trying to find an assistant and then arranging to have the shed delivered takes time and effort. Rather than waiting up to six weeks to have your shed delivered to a retail store, why not buy online and have your shed delivered direct to your home?
We want to take the hassle out of buying your shed no matter where you live in Australia. Simply visit the website choose your shed and check out. That's it, your shed will be delivered to your door in no time at all. No matter where in Australia you live, Sheds4Less offers free home delivery. Unlike other shed makers who offer a range of 20 - 30 different sizes, we have over 3,000 different shed variations. You are bound to find a shed that suits your space.
Over 2,000 different skillion shed variations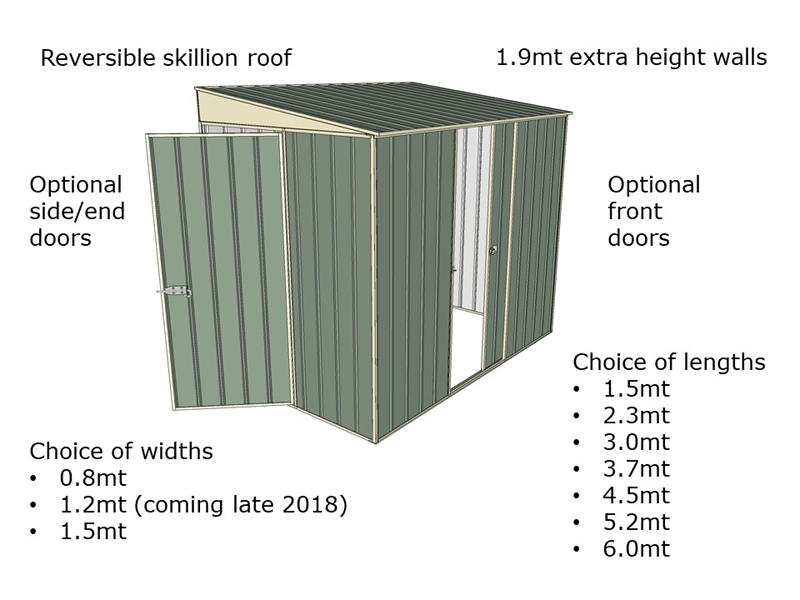 Over 2,000 different gable roof shed variations