Looking for a bike storage shed?
A narrow skillion roof garden shed with an end door is the ideal solution for providing storage for bicycles. They can be tucked away between the house and the fence, making great use of often under utilized space.
Narrow Bike Sheds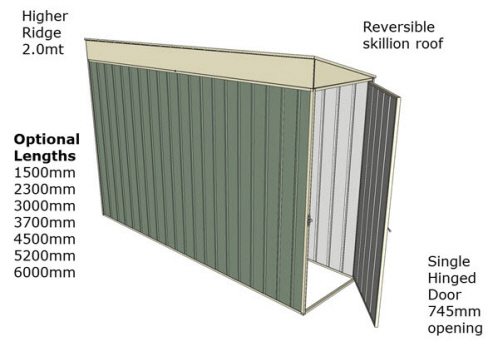 Use our online shed selector to choose the shed that is just right for your space.