Buying the Right Shed In Queensland Just Got Easier!
Delivered to your door in days not weeks.
Unlike other shed makers that offer a range of 20 - 30 different garden sheds, Sheds4less make and stock over 3,000 different shed variations. That means that you are more likely to find the shed that fits your space.
We want to take the hassle out of buying your shed no matter where you live in Melbourne. Simply visit the website choose your shed and check out. That's it, your shed will be delivered to your door in no time at all. No matter where in Melbourne you live, Sheds4Less offers free home delivery.
Our sheds are specifically designed for easy installation and long-lasting quality. If you are confident to assemble flat pack furniture, then you will have no problems assembling a Sheds4Less DIY shed kit. Sheds4Less garden sheds come with a 30 year warranty, and we stand behind everything we sell.
Over 2,000 skillion roof garden shed variations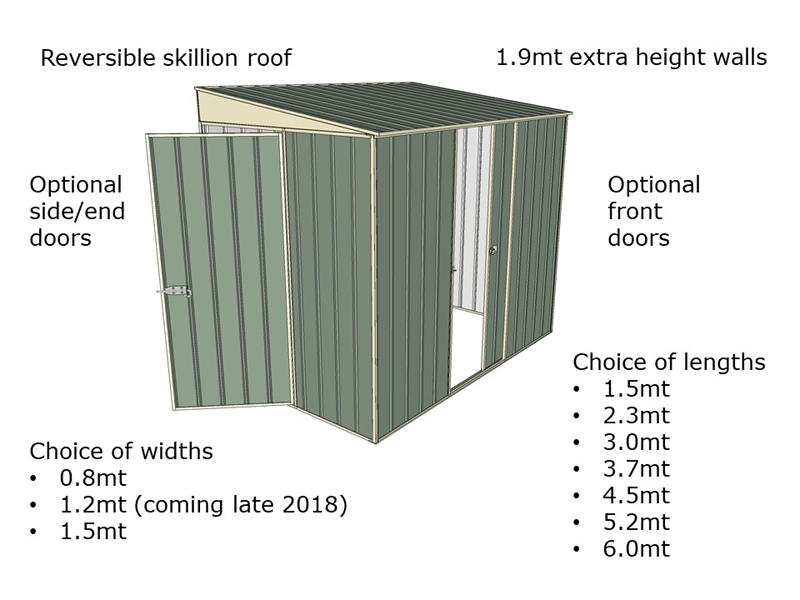 Over 2,000 gable roof garden shed variations