The Secret of a Great Looking Back Yard is a Good Storage System.
You probably don't really want a cheap shed. After all you might buy a garden shed every 20 years or so, you need it to be right. What everybody is looking for are great value sheds. We believe that we sell the best value sheds in Australia.
Everything you need to construct a quality shed is provided, including step by step assembly instructions that are easy to follow. All parts are pre-drilled, every component is individually labeled so it is almost impossible to go wrong. If you have ever assembled a piece of Ikea flat pack furniture, you will have
no problems in erecting a Sheds4less a shed.
Unlike other shed makers that offer a range of 20 - 30 different sheds, we make and stock over 3,000 shed variations. This means that you are more likely to find just the right shed to suit your space.
Over 2,000 skillion roof garden shed variations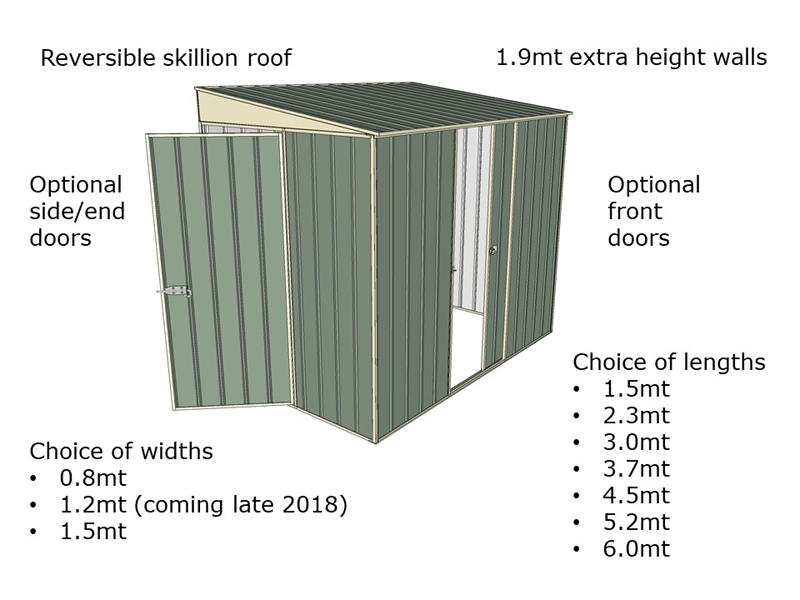 Over 2,000 gable roof garden shed variations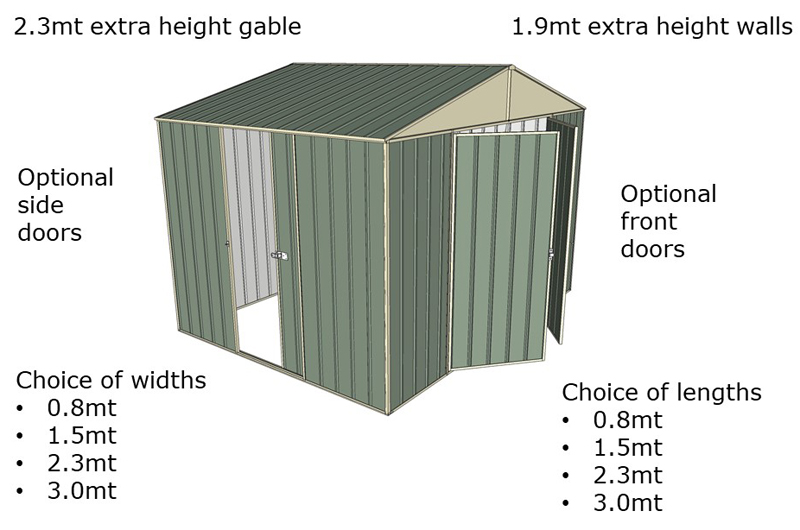 Click here to find out more about our unique sheds