Need to Buy a Garden Shed in NSW
Don't wait weeks, we can get you a garden shed in as little as 5 - 7 working days.
There are literally hundreds of places to buy garden sheds in NSW. But what a bout getting the shed to where you live in New South Wales? Here at Sheds4Less we think we have the answers to your questions.
We will deliver a shed directly to your door, no matter where you live in NSW. No depots that might be a long way from where you live in New South Wales, Sheds4Less delivers directly to your door. And what's more, delivery is included in the price - no more to pay.
All Sheds4Less shed kits come with detailed instructions and every component is individually labeled so it is almost impossible to go wrong. If you have ever assembled Ikea flat pack furniture then you will find constructing one of our sheds a breeze.
Unlike other shed makers that have a range of 20 - 30 sheds, we make and stock over 3,000 shed variations. That means you are more likely to find a shed that fits your space.
Over 2,000 skillion roof garden shed variations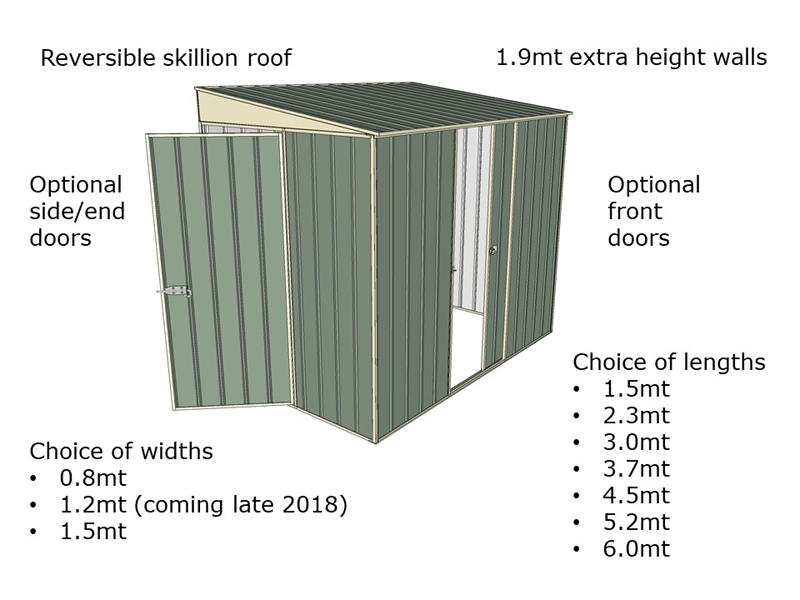 Over 2,000 gable roof garden shed variations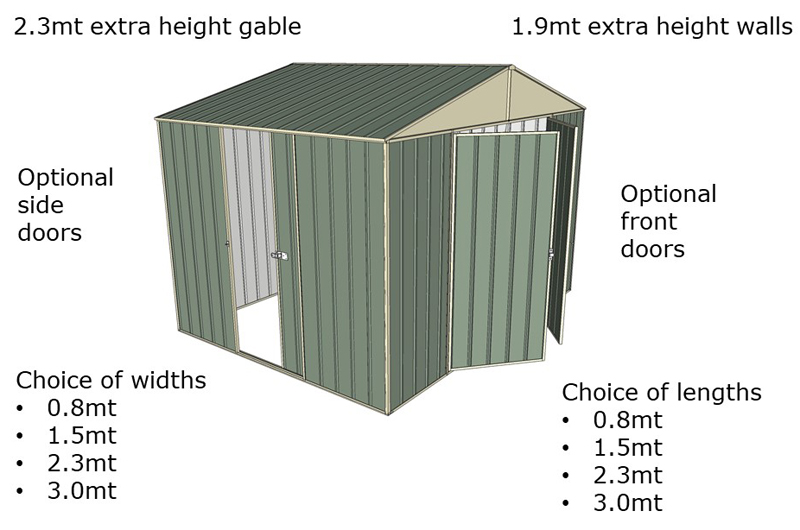 Click here to find out more about our unique sheds